The economic importance of tourism
The economic importance of tourism

Tourism is not only fun, it's also important to the Netherlands: tourists and business travelers increase spending in our country and provide new employment opportunities.
Each year, the hospitality sector accounts for roughly 76 billion euros in expenditures, of which 21 billion made up of inbound tourism.
This results in a total of roughly 640,000 jobs
Not only is tourism fun, it is also important to the Netherlands: each year, tourism and recreation represent expenditures of 38 billion in our country. The hospitality sector also provides work and income to approximately 413,000 people. This represents more than 4.5% of the working population, making
The economic importance of the tourism and leisure sector
The hospitality sector makes an important contribution to Dutch society. In addition to its social impact, this sector also makes a significant contribution to the Dutch economy. Short-stay and long-stay tourists account for billions of euros in revenues each year and the sector also has a considerable employment stake. Each year, the tourism and recreation sectors account for 76 billion euros in revenues. The hospitality sector also employs some 640,000 people – more than 6% of the working population. The online magazine Kerncijfers 2017: gastvrijheidseconomie provides an overview of the economic significance of the tourism and hospitality sector in the Netherlands.
The economic impact of multi-day national and international business meetings
Multi-day business meetings are an integral part of the hospitality sectors, with roughly 2.3 million meetings organised on an annual basis. The total turnover of all these meetings is estimated to be more than 2.3 billion euros. An important part of this is generated by international visitors (54%), which amounts to approximately 1.3 billion euros. These business trips also contribute substantially to employment in the Netherlands, accounting for more than 55,000 jobs. Read the full study on the economic impact of multi-day business trips (Dutch).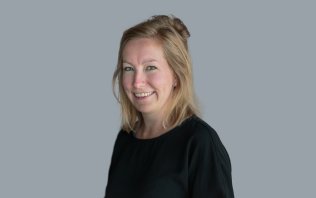 Our spokesperson will provide the answers to all your questions about tourism and the conventions sector in the Netherlands.
Phone: (+31) (0) 70 370 5283
Send an Email